Mistakes New Cruisers Make When Booking a Vacation
Here are the Top 5 Mistakes New Cruisers Make When Booking a Vacation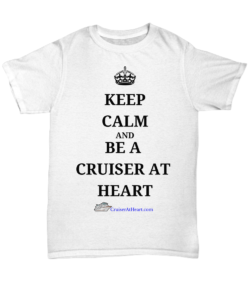 Cruising is an amazing way to effortlessly see the world in a relaxing manner. Mistakes New Cruisers Make When Booking a Vacation is really a thing. Whether you want to do a short getaway cruise for 3-5 days or take a longer trip for a week or more, you are assured of a fun-filled and eventful vacation. The excitement starts and builds once you make the decision to take a cruise. So start exploring options available to you…and there are so many.
Do I want to visit a sun-drenched island to lounge on the beach and participate in a myriad of water sports? Maybe I should venture into the frozen countryside to view the majestic glaciers and wildlife of Alaska? Or should I venture further to distant lands I have often heard and read about? All these questions and more might swirl through your head as you ponder possible locations. No matter where you decide to go and what you want to see and do while on your cruise, you have to first find and book your cruise.
Here are five cruise mistakes that new cruisers make when they are planning their vacation that you can avoid with a little effort. Make these errors and you are potentially betting your overall satisfaction with your cruise as well the time and money you invest.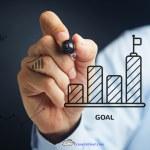 1.  Failing to Identify Goals.
Like many other things in your life, you should consider your goals for cruising in order to maximize your time and financial investment. Before deciding where you want to go you should decide exactly what you want from your cruise vacation. Some people cruise to relax, some want to explore distant lands, and others want to be active and "come for the party." Be realistic about your personality and the types of activities you prefer. Also take into consideration the preferences of others with whom you will be traveling…it is their vacation too.
2. Choosing the Wrong Cruise Advisor.
Like employees in any other profession, all cruise advisors are not created equal. Make sure to ask for references and check online for feedback on the cruise advisor or agency that you are considering when booking a cruise. You have a vested interest to ensure that the person with whom you entrust your cruise satisfaction is an experienced professional who has cruised many times before.
Ideally, he or she will have sailed on the ship or class of ship that you are considering. There is no substitute for the first-hand experience when booking a cruise. When seeking cruise advisor, ask friends and relatives who have cruised and check online references and feedback from other cruisers online. The cruise line that you are considering can also likely provide you with a listing of professional cruise advisors in your area.
3.  Not Setting a Realistic Budget.
While cruises can be an economical way to take a vacation, you should take all potential costs into consideration when deciding what cruise you want to take and what you will do on it. Potentially, you will have the actual cruise fare plus additional expenses. Some of these include fees and taxes, ground transportation, hotels and food before and after your cruise, transfers to and from the cruise port, and expenses onboard or in ports of call.
Depending on what you plan to do on your vacation, this last expense can provide some real sticker shock if you do not budget effectively and stick to your plan. For example, passengers typically have bar costs, specialty restaurants and coffees, crew gratuities, Wi-Fi packages, photo packages, onboard purchases, and spa expenses. Ashore, you might make purchases, spend time in local restaurants and bars, and take shore excursions or local transportation. All of these costs can quickly add up and, depending on your financial situation, might turn the potential time of your life into a regretful experience.
4.  Declining Trip Insurance.
No one wants to think of accidents, illnesses, or other negative things that might befall them, but it happens. The price of a cruise, associated transportation, and additional travel-related expenses can amount to a sizable investment. This is especially true if you are traveling overseas to take your cruise. If you fail to purchase trip interruption or travel insurance, all your money is at risk if something unexpected occurs.
Depending on the policy you purchase, insurance can cover incidents like serious illness or death for you, others in your party, or a family member. It can also help with unexpected medical expenses while on your vacation, repatriating you or another covered member of your party back home in case of death or serious injury.
Other potential issues covered by insurance include flight changes that cause you to miss embarkation and sailing, lost luggage, and the cost of hotels and related expenditures during delays. Some policies also cover pre-existing medical conditions that cause you to cancel your cruise. With all this in mind, insurance is always a good investment.
5.  Using a Debit Card.
Debit cards are typically accepted by cruise lines for bookings and onboard charges.  Even so, this form of payment can create problems. Many people new to cruising do not realize that the cruise lines put a pre-authorized hold on cash when a debit card is used. This negates the passenger from having to pay on-board. It is designed to cover purchases that passengers make while onboard. If you use a debit card and something goes wrong, you can be embarrassed. You might also be put in a situation where you end up with rejected charges and be assessed penalty fees by your financial institution.
Deciding to use a debit card as a form of payment on a cruise could ruin your vacation. For example, there have been instances in which a passenger used their debit card to guarantee onboard purchases. Then, they anticipated that they could also just use the ATM on the ship or ashore for cash throughout their vacation. Unfortunately, planned deposits from one source or another did not make it to their financial institution as planned. They might also have inadvertently forgotten that they used their card while shopping in a port. Or they may have withdrawn money from an ATM. In the process of having fun on the cruise, they failed to consider their available balance. That has led to being stuck onboard trying to contact financial institutions. And in many cases trying to find other sources to come up with an alternative payment solution.
Have you made any of these 5 cruise mistakes?
Please share how you fixed them below!
#cruise | #cruises | #cruiser | #cruiseratheart | #cruising | #cruisevacation
You can view a cruise line before meeting with a travel agent to learn about the various options for your next cruise.  Please note, your travel agent can help you confirm everything and also get you great deals not available via the cruise company's website. Here is a list of some of the most popular cruise companies…
Norwegian Cruise Lines – ncl.com
Royal Caribbean – royalcaribbean.com
Carnival Cruise – carnival.com
Viking Cruises – vikingcruises.com
Thank you for reading the "Mistakes New Cruisers Make When Booking a Vacation" blog article. We hope it has helped first-time cruisers and those that may have had a bad experience with cruising in the past. Maybe these articles can get ready for their next big cruise vacation. Did you want some useful cruise vacation books to read – click here.