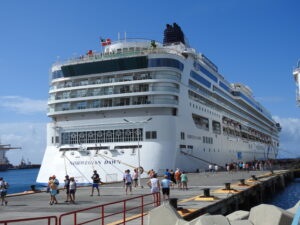 If you are like most people considering take an ocean cruise, your first question is likely "how much does a cruise cost?" Cruise ships from difference cruise lines visit the same ports. You can save money by comparison shopping. To do that, visit websites of the major lines (e.g., Royal Caribbean, Norwegian, Carnival, Princess, Celebrity, Disney, Holland America) or other cruise lines you might want to consider. Sign up to receive their promotional email messages and you will get weekly offers and deals.
Unfortunately, the prices shown in cruise promotions do not tell the complete story. Knowing the complete cost of a cruise before booking can be difficult. As you move through a cruise line website to choose a cruise, you will discover that the initial "from $_____" price is only the starting point. As you select a category of cabin and then a specific cabin in that category the price goes up. Additional costs (e.g., taxes/fees, travel insurance, pre-paid gratuities) further increase the cost. So, the answer to "how much does a cruise cost?" can be a bit complicated.
Do not let the last paragraph dissuade you from cruising. If you choose the right cruise line, ship, cabin category, destination, and time of the year, a cruise is one of the least stressful and most enjoyable means of vacationing. It is also one of the most inexpensive types of travel when you think of everything that you get for the price. Consider that once onboard and unpacked all you do is relax and let the captain ferry you from one experience to the next. You have a complete staff taking care of you and your family. Plus, your food and entertainment are available all day and into the night while onboard. You can do as much as you like.
Saving Money on a Cruise
You can save money if you book your trip during a time of the year and to a destination that is not as popular. Additionally, cruise lines offer special rates for certain state residents, children, veterans, first responders, additional passengers in a cabin, and various other categories of traveler. Added to those discounts they also often run promotions for free or lower priced onboard services or products. These can all reduce your expenses and help ensure that you know the complete cost of your cruise before booking.
Products and Services That Add to Cost
The answer to "how much does a cruise cost?" really depends on what you plan to do aboard ship and ashore. The following are major onboard products and services that will increase your total cruise cost. You can eliminate or reduce these expenses if you do a bit of research and exercise a bit of discipline. Anything you can either book on the cruise line website in advance or carry aboard will save you money. By booking these items through the cruise website before boarding, you can get discounts.
Cruise Drink Package or Purchases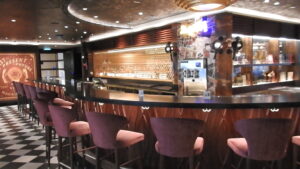 In the past, nonalcoholic drinks and juices were free onboard. Like the airlines, most cruise lines now charge for items like soda/soft drinks and cranberry juice, as well as alcoholic drinks. Non-bottled iced tea, lemonade, hot tea, regular coffee, and water in the restaurants are still free on most ships. Hot specialty drinks sold at concessions around the ship charge a fee (think Starbucks or Seattle's Best prices, but costlier). Basically, drinks that come from the bar have a cost associated unless you have a pre-paid drink package. There is also a gratuity of between fifteen and eighteen percent automatically added to drink purchases onboard, so no need to include an additional tip unless you thought the service was exceptional.
Depending on the cruise line or promotion you select, basic drink packages may be included as a promotion in your cruise cost. Some cruise lines will allow you to bring up to twelve (12-ounce) cans/cartons of non-alcoholic drinks and up to two bottles of wine per cabin during embarkation. Wine that you bring aboard must be consumed in your cabin. If you carry a bottle to the dining room or bar for consumption, the cruise line may charge a corkage fee of $25.00 or more. Other alcoholic beverages may be purchased onboard. Check with your cruise line policy to see if these are items you can carry aboard.
Wi-Fi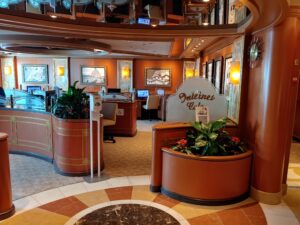 Wi-Fi has taken center stage as a must have on cruise ships today. Cruise lines realize that passengers want to stay in contact with family and friends or work on projects while onboard their ship. To meet customer demand, cruise lines offer two levels of service to passengers — surfing the internet and emailing or streaming data and video chats. Each type of service has its own daily cost. This can range from $20.00 and up per day, per account, depending on the plan selected and cruise line. That means that one person and one device can be connected at a time per account purchased. The good news is that cruise lines often use Wi-Fi as a promotional item and offer it as a selected amenity for booking a cruise. Have your cruise advisor look for a promotion that includes Wi-Fi if this is important to you.
As an alternative to using the ship Wi-Fi, consider waiting until you are in a port and look for free local Wi-Fi hotspots in retail and restaurant locations such as, McDonald's, Starbucks, KFC, or similar businesses. Additionally, city governments are now providing free public Wi-Fi locations in certain ports. Also, check with you cell phone carrier and see what your plan covers while traveling outside your coverage area or country.
Spa and Salon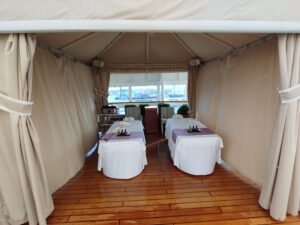 Cruising is often about relaxing and rejuvenating as they escape their everyday life and venture out into the world. An ideal way of accomplishing these goals is to pre-book one or more of the onboard spa services. Popular options include a collagen facial or herbal poultice. Many passengers also choose from a variety of soothing massages. These are designed to coax your muscles into a state of bliss. Trained spa specialists provide such treatments and services. They offer a special treat for you or others in your party. You can also get pedicures, manicures, and various hair services.
The cost these services will certainly be higher than you will pay for them a similar facility near your home. As an example, a fifty-minute traditional Swedish massage onboard a ship could cost between $129.00-$149.00 or more. There is an automatic eighteen percent gratuity added to that amount. Even so cruisers typically treat themselves or a loved one to one or more of these indulgences when they come onboard. Some passengers opt for the special "couples massage package." To save money, look for all spa service deals on embarkation day and when your ship is in port. Discounts are offered during these slow periods to generate business.
Photos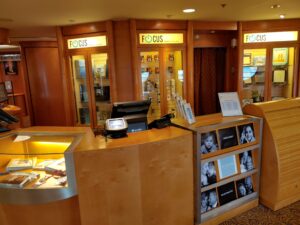 Photos taken by professional photographers onboard ships are available for purchase, but you are under no obligation to buy them. You will have an opportunity to review them at the Photo Gallery as they become available during the cruise.
Photos and packages can be an expensive purchase onboard, especially for first time cruisers. Because of the emotional high that passengers are on because they are on vacation; they often want photos of all their treasured moments. These events might be boarding the ship, going ashore in foreign ports, formal dining night, or meeting the captain. The photo gallery staff is more than happy to provide you with professionally taken photos. They will even offer attractive pricing on package deals. To save expenses, ask someone to take a photo with your own camera or cellphone. Use free backdrops for your photos. One popular location is in front of the "Welcome to ____" sign at the end of a pier. Another is standing on a circular stairway in the ship's atrium.
Shore Excursions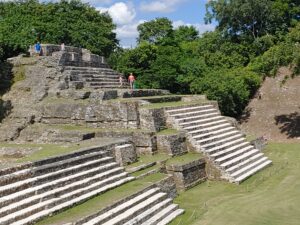 The priciest additional costs on your cruise will likely be shore excursions. These might include a narrated tour of the area or an historic location. It could also be a supervised trip to a local natural area (e.g., beach, cave, forest, or botanical garden). These excursions are sold by the cruise lines and take you away from cruise ports. They allow visits into the countryside to explore natural wonders and cultural facets of the people in different geographical areas of the world. Your time ashore can add wonderful memories to your vacation. They can provide activity, fun, and educational value as you explore your ports of call.
Before booking a cruise, you can visit the cruise line website to view the excursion costs for each port on the ship's itinerary. Identifying activities of interest will give a better idea of what your cruise will cost.
While the price of excursions for children is lower than for an adult; the total costs can add up on longer cruises. Depending on where you sail and what you choose to do; cruise excursions can run from $39.00 to more than $600.00 per person. The higher cost indicated here could be for an airplane or helicopter tour in Alaska or Hawaii.
Occasionally, booking through the cruise line may be your best or only option. This is due to a lack of infrastructure to provide safe and effective tours and English-speaking guides. Distance between the ship's pier and local attractions can also be a factor. This sometimes occurs when cruise lines have recently added a port in its itineraries.
At virtually every port, local tour operators and taxi drivers will greet you at the end of the pier. You can often go to the same locations as the cruise tours, but for less money. The downside is that these providers have not been vetted by the cruise line. Their vehicle maintenance may not be good, and guides may not speak your language as well. Also, if the operator fails to get you back to the ship before the ship sails, you are on your own to catch up to the ship at the next port. The ship will wait for sponsored tours or get you to the next port at their expense.
Specialty Dining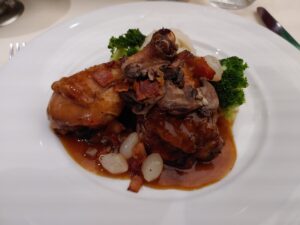 In addition to providing meals as part of your cruise price, most ships offer a variety of specialty dining rooms. These charge a fee and offer an option for a special night out to celebrate a birthday, anniversary, or other special event.
For the extra fee, you experience a multi-course meal, in an upscale atmosphere by servers who go out of their way to deliver five-star customer service. Meals are prepared by chefs trained in the best culinary schools in the world. While dining, you can also choose from a specially chosen wine list that complements the meal for an additional price.
There are also special opportunities to dine with the ship captain or other officers at the "Captain's Table" one night of a cruise. Passengers who have high loyalty point levels often get invitations for these events. In addition, a limited number of other passengers can pay to attend the events once onboard.
Consider Using a Cruise Professional
If all of this sounds overwhelming, enlist the services of an experienced certified cruise agent if you would rather not navigate all the details of booking a cruise yourself. These professionals have cruised, receive advance notifications of deals being offered, and have contacts with the cruise lines. All of this helps save you time and frustration. It also expedites your booking and enhances your chances of getting the best deal. Once you detail your budget, travel schedule, preferences, and desires the cruise professional can manage all the research and coordination for you. Ultimately, their expertise will help answer "how much does a cruise cost?" before booking your vacation.
The expenses discussed in this article are not all that you might incur onboard a ship. For more information about how to book your best cruise vacation and save money, check out The Complete Guide to Ocean Cruising: Everything You Need to Know for a Great Vacation.