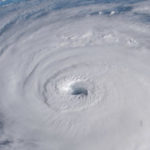 3 Important Hurricane Cruise Lessons
For people who live in Florida and those who love to cruise, hurricanes are a big consideration when it comes to taking a cruise during hurricane season from June through November. The issues are not if a hurricane will occur, but when, where, and how bad it will be.
Important Lessons Cruise Passengers Can Learn from Hurricane Dorian
As Hurricane Dorian recently demonstrated, preparation and advance planning are crucial for all aspects related to cruise travel during hurricane season. If you plan to book a cruise during this period, there are three important things that you must know and address.
Here are three lessons that anyone cruising from the east coast should take away from the Dorian episode.
Know What You Are Buying – 3 Important Hurricane Cruise Lessons
Like any other organization, cruise lines are in business to make money. They cannot do so if their ships do not sail. They rarely cancel cruises unless something unavoidable happens (e.g. the ship experiences unanticipated mechanical issues). If a cruise is canceled, the cruise lines lose the income from the fares because that is refunded. They also lose all income that would have been generated from onboard spending for drinks, excursions, and specialty services. In addition, as a good-faith initiative, they will often offer passengers a voucher for a discount on a future cruise or other compensation for the inconvenience and disappointment of not being able to make the trip. If cancellation occurs close to the scheduled sailing date, the amount of compensation is typically higher. None of this means that they will sail into a hurricane and jeopardize the safety of passengers. Safety is a prime concern for these companies. Their captains and crews are experienced and very good at routing away from storms and with hurricanes, there is ample advance notice to alter course. There are also stabilizers on ships that help offset the ill effects of rough seas.
When you book a cruise of ANY type, you receive a contract that outlines cruise line and passenger responsibilities related to all aspects of the trip. These specifically state that the cruise line and captain have the right to alter the itinerary and length (longer or shorter) for any reason deemed necessary or appropriate. It is your responsibility to read and agree to the terms of the cruise agreement when you book. If you do not agree, your option is to not book or cancel the cruise.
In the case of Dorian, the storm meandered around the Caribbean for over a week wreaking havoc on inhabitants of those poor islands while residents of Florida waited and watched. Multiple projected changes in its path were communicated non-stop over various news channels. Neither residents, cruise passengers booked on ships out of one of the five Florida ports, nor the cruise line executives, had a firm idea of where the storm was headed until days before it changed course. By then, most of the people scheduled to depart on cruises were either traveling or in the state in preparation for their cruise. As a result of the most recent information available on the hurricane path, cruise lines modified their ports-of-call and itineraries, as necessary. They wanted to ensure that passengers had the safest and potentially most enjoyable vacation as possible under the circumstances.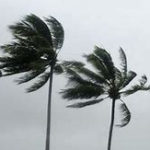 Buy Travel Insurance – 3 Important Hurricane Cruise Lessons
As I often strongly suggest in my latest book, The Complete Guide to Ocean Cruising: Everything Your Need to Know for a Great Vacation, and to people asking about cruising, always budget the extra money for travel insurance. This investment can save you so much heartache and expense when something unexpected occurs while you are on vacation.
Here is an example of what might happen when you are booked on a cruise that is impacted by a hurricane and you do not have a travel policy. In the instance of Dorian, one news report quoted a passenger as stating that she and her family were standing in line to embark on their ship when they were given a flyer indicating that they could come aboard or cancel and get a full refund for their cruise. Since they did not buy a travel insurance policy, they had no choice other than to get on board. Otherwise, they would have to find a place to stay, meals, and return transportation home since their original flight was nonrefundable. That is if they could even find a hotel room or flight out of town.
Always Have Contingency Plans – 3 Important Hurricane Cruise Lessons
When a cruise line makes a change to an itinerary and decides to either lengthen or shorten the trip or shift destinations to locations not originally planned, passengers are often placed in a stressful position. Especially, if they have not made contingency plans of what to do in case of an emergency or unplanned situation. Many passengers on cruise ships that left from Florida during Dorian had to deal with real-world dilemmas once they realized that their cruise itinerary was being lengthened. That decision resulted in a flurry of calls, texts, and email messages to family, friends, bosses, and others back at home.
Here are some of the issues faced by several passengers who were onboard Disney, Royal Caribbean, Carnival and Norwegian ships that altered their trip plans.
A high school principal was four days late returning home after his school academic season started while he was gone. His assistant principal and others had to assume responsibilities and figure out what needed to be done on opening day.
Numerous people had to make expensive trips to the medical facility onboard their ships to get additional medicine because they only brought enough for the original planned days. In that case, the costs came out of their own pocket because their medical plans at home would not typically cover out of country medical expenses and travel insurance is not accepted onboard. Any charges for medical care are charged to a passenger's onboard account and paid via credit card or cash. If someone had not budgeted for that unexpected expense, they would then have to deal with how to get money to pay for the expense before getting off the ship. This is why you should always ensure that you have additional cash in your bank account if you plan to use a debit card onboard or available funds on a credit card. Even if you do buy travel insurance, you pay for medical care onboard and then submit a claim for reimbursement once you return home.
Another issue related medicine is that if you require specialized drugs (e.g. cancer pills) the ship likely will not stock those. That is why you should always carry at least one weeks extra supply of all your prescription medications with you when you travel so that you are prepared for unexpected delays.
A third issue faced by some passengers during Dorian was that several families had arranged sitters for their pets and childcare at home. They panicked when they learned of the unplanned cruise extension because people providing those services were not available for longer periods. The passengers had to hustle to find someone else to step in to fill the additional days needed before they could board the ship.
These examples illustrate the need to plan appropriately for a variety of "what if" scenarios if you are going on a cruise or any other type of trip.
For ideas on how to effectively plan for such contingencies and prepare for various issues common when cruising, check out The Complete Guide to Ocean Cruising https://amzn.to/2A2KtIk.