Do You Know The Best Ways To Book Your Cruise Vacation?
Booking a cruise can be an exciting time in your life. But, Do You Know The Best Ways To Book Your Cruise Vacation? Visions of spending days at sea as you head for far off lands and new adventures can be exhilarating as you count down days to sailing. However, before those fantasies become a reality, you have to book your voyage.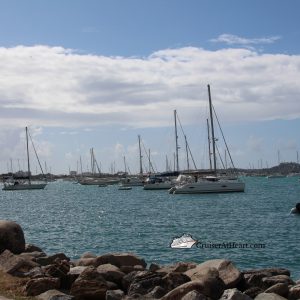 To ensure that you find the perfect vacation for yourself and others who might travel with you, invest time doing some research to ensure that you choose the right cruise. Like any other major purchase, you have a vested interest in getting the best deal. Asking friends and family members who have cruised to share their experiences is always a good starting point.
Do You Know These Three Best Ways To Book Your Cruise Vacation?
In addition, you should spend a bit of time and effort to gain all the information. There is a lot available on such topics as potential destinations, ship options, onboard amenities, and pricing.  As well as the cruise process in order to make a good decision on the best vacation for you and your family.
Other sources of information are experienced cruise advisors and websites on the internet. Both can provide information about cruising, packing tips, discounts, and many other facets related to traveling the world by ship. The latter is awash with all types of useful travel information.
For example, if you have a specific region of the world in mind, check for destination guides that contain useful information about the countries that will be ports of call on the cruise you are considering.
To gather more information and possibly book your cruise, there are three primary sources to check:
Cruise advisors.
Cruise line websites.
Online cruise/travel websites and blogs (such as this one).
Cruise Advisor. – Do You Know The Best Ways To Book Your Cruise Vacation?
In an age where virtually any information is available on the internet, there is still little substitute for an experienced expert when booking a cruise. That means using someone who has actually cruised. Ideally, the person you choose has sailed on the ship or class of ship that you plan to use and to the destinations, you are considering. A cruise advisor's role is not to make decisions related to what cruise option is best for you, but to advise and offer information based on personal knowledge and experience. Together, you can then determine what best suits your needs, wants, and expectations.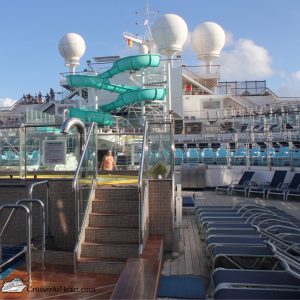 When you are ready to book your vacation, seek out a competent and reputable cruise advisor who specializes in cruises. Experienced cruise advisors are an excellent resource for effectively sorting through cumbersome booking details and providing valuable insights. They can save you a lot of time and money by booking air-sea packages. This is because they are continually interacting with cruise lines, airlines, tour companies, hotels, insurance companies, and other related venues or travel-related suppliers.
For that reason, they are often aware of cruise or travel discounts offered to various groups, such as, seniors, active and retired military, first responders, teachers, airline employees, in-state residents (if cruising from a port in your state), and past cruiser. Those savings are sometimes not readily shared with the general public or are not easy to find on some websites.
Experienced cruise advisors can also help provide valuable first-hand information related to issues you might like clarified. These include the pros and cons of different types of cruises, destinations, the best times to cruise to certain locations, pricing structure, special needs, getting the most from your cruise experience, and what to expect in all phases of the booking and cruising process. Their knowledge of these subjects comes from having actually cruised to various destinations on various sizes and classes of ships from different cruise lines.
These professionals understand how cruise lines do business, the internal operations onboard, itinerary options, and the process for booking various aspects of a cruise. This background allows them to compare amenities and experience the products on which they advise their clients. In essence, they have been cruise line customers, so they can share their knowledge of what to expect when their clients have questions. Some cruise advisors also offer a variety of other services, such as airline and hotel reservations, tour organization, and special onboard event planning. This might include birthdays, weddings, class reunions, or other special celebrations.
Cruise Line Websites. – Do You Know The Best Ways To Book Your Cruise Vacation?
Cruise lines have their own websites where you can gather a lot of information about potential ships and itineraries and book a cruise. All major cruise lines partner with travel agencies as a strategic component of their reservation channel. They also have reservation call centers that will assist you with booking your cruise and answering your questions. The important thing to remember is that if you are unfamiliar with cruising or not sure of options available to you, calling a cruise line will typically not give you all the information you need to make a decision.
You can learn about their offerings and make a booking onto one of their ships, but you will not likely get comparative information about competing cruise lines or insider tips on what to look for and avoid. If you are comfortable with that, then by all means use a cruise line's tool-free number or website to research and book your cruise vacation. Just remember that the representative you work with will not likely contact you if prices go down after you make your initial deposit. They also might not have time to follow-up in an expedient manner if something comes up related to your vacation and associated add-ons (e.g. airline schedule changes, insurance issues).
Something else that cruise lines might help with is finding a local cruise advisor if you decide to use one. Major cruise lines can provide a listing of cruise agencies within your geographic area with which they do business. While not a comprehensive listing, this might be a starting point for you to select the company with which you want to do business. Taking this approach can prevent you from being taken advantage of by a random cruise advisor you find on the internet who is more focused on commissions than your best interests.
Online Travel Websites
The third source for information on cruising is to search travel websites. Many people today depend heavily on the internet to gather information. This is certainly a viable option as a source of information. However, you should exercise caution and consider keeping a cruise expert in the mix when booking a cruise. Obviously, while there are good online travel companies, some websites that you find online may not be reputable and their online sales agents may be less experienced in cruising. In addition, some charge a membership or planning fee.
When you see really low pricing advertised online or in a newspaper, it may not be the entire actual cost. For example, port charges, taxes, and fees may not be included in the advertised price. Some sites receive paid advertising fees from cruise lines or have extra products and services to sell. Thus, the information you see on a travel site may not provide the entire picture of the cruise that you are considering.
Another important point to remember when considering whether to book online is that cruise lines sometimes make changes in itineraries (e.g. moving their port of embarkation and debarkation to an alternate site for operational reasons). This might occur after you have actually booked and paid your deposit or final payment and scheduled flights and hotels. While these changes are permitted in their cruise contract, you would want to know of such modifications immediately.
Working with a large agency where multiple agents are involved in your booking might result in a failure for them to notify you right away of such changes. This is not to say that you cannot find good agencies online, just keep an open mind and ask lots of questions before making a booking decision. Also, do some comparative shopping.
The bottom line when gathering information to help decide on a cruise vacation. By involving an experienced cruise advisor with whom you can exchange email, text messages, and phone calls with questions is helpful in getting the best deal. You increase the opportunity to take advantage of things like available discounts, onboard amenities, and having a personal advocate when something goes wrong. A good cruise advisor provides such services while an online website business may not do so once a booking is finalized.
Final Thoughts.
The suggestions included on this blog and in my book – The Complete Guide to Ocean Cruising are for new and experienced cruisers alike. They provide a comprehensive approach for identifying, booking, and enjoying cruises that meet your needs, expectations, budget, and preferences. We are certain that the information provided will enhance your cruise knowledge and help maximize your cruise experience.
Whether you are new to ocean cruises or just curious about how they differ from river cruises or other types of traditional land-based vacations or not.  The Complete Guide to Ocean Cruising is for you. In it, you will find explanations about the cruise industry, cruise process, and helpful tips for saving money. Plus, it has a resource section with useful cruise-related information and answers to virtually any question you might have about this form of travel. 
Happy Cruising – Bob Lucas, Author + Blogger of the Cruiser At Heart!
 Please hashtag us on Social Media #cruiseratheart | #cruisevacation | #cruising | #cruiselife | #vacation