3 Things to Consider When Choosing Your Next Cruise
Ocean cruises should be enjoyable and a means of carrying you to scenic places that interest and entertain you. They can be all this if you stop to ask a few simple questions before you decide on which cruise best fits your needs, wants, and expectations. The following are 3 Things to Consider When Choosing Your Next Cruise, the article was written to make these 3 things be written as three important questions. So ask yourself these 3 things before you book a cruise vacation?
So let's dig into the 3 Things to Consider When Choosing Your Next Cruise by the Cruiser At Heart – Bob Lucas, Award-Winning Author, and Blogger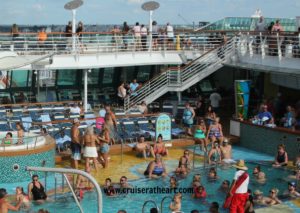 1.  Do large crowds of people bother me?
The truth is that when you are on a large cruise ship there are a lot of other cruisers who are also there to relax, be cared for by the crew, and enjoy all the amenities for which they have paid. If your goal is to avoid large crowds, consider the following factors. Any of these things can impact how many fellow travelers you will encounter aboard your ship and your overall cruise experience.
Size of the ship – 3 Things to Consider When Choosing Your Next Cruise
If you do not want to be surrounded by hordes of other passengers, do not choose one of the newer mega-ships that have capacities of over 3,500 people. All major cruise lines either currently have, or have ordered, ships that fall into this category. More people aboard your ship means more strain on resources offered by the cruise lines. This might result in overall service levels, length of time that you will wait for a drink at one of the bars, or how long you have to stand in line to enter a sit-down restaurant or wait for a table in the buffet restaurant. It can also impact your access to things such as gaming tables and devices, seating at shows and other venues, pool deck chairs, whirlpool, or gym equipment.
To circumvent crowds, look at ship sizes and time of year to travel. This will help you find a suitable vessel that allows you to enjoy your cruise investment. Work with an experienced cruise advisor who can offer guidance on alternatives that you might consider.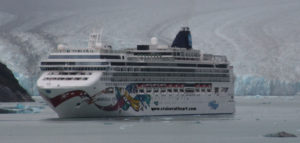 Time of year
If you book your cruise during traditional vacation periods (e.g. when schools are out of session, during summer months, or around holiday periods) you are most assured of large crowds of loud, and sometimes, rowdy passengers. Amenities and venues are going to be stretched to capacity and your opportunity to access some places (e.g. pools, spas, and specialty restaurants) and events (e.g. evening shows or movie theatres) aboard may be limited.
Instead of choosing one of the peak periods, book within the cruise industry shoulder or wave seasons. You can get good deals during these periods and the crowds are likely going to be smaller aboard and onshore. Wave season runs from January through March when cruise lines push out some of their best deals and promotions to entice people to book after the holidays and before the peak mid-year periods. Many people book their vacation cruises during that period while others opt for later in the year. Since they have often taken time off and spent a good deal of money during the holiday season, fewer people have the resources or time to take cruises early in the year.
A good alternative to wave season is a shoulder season. These vary in different parts of the world. For example, Mediterranean and European cruises are good around September and October when schools restart and people who normally take summer vacations are back at work. May and September are good times to consider Alaska as the weather starts to warm up and cool down respectively and schools are still in session in many places. If you want to try a transatlantic cruise from Europe to the United States, consider late October or early November when crowds aboard and shore-side are often smaller. Due to the hurricane season from June to November, Caribbean cruises are a good value and less crowded. However, if you want to book one of these, always buy travel insurance that allows you to cancel or be reimbursed if your cruise gets canceled or you get delayed.
Ports of call
Some destinations are more popular than others. During warmer months when ice melts and access expands in Alaska, that area is very popular. Similarly, as temperatures cool and the leaves change colors in autumn, New England and Canada cruises are very popular. Often, when weather is colder in different parts of the world, people naturally want to escape to warmer climates, such as the Caribbean, Hawaii, South Pacific, or the Canary Islands.
The important thing to remember is that more people traveling typically means congestion in ports and the demand for excursions and onshore activities. This sometimes makes it more difficult to enjoy the locations and activities that you might prefer.  As mentioned earlier, by working with an experienced cruise advisor and doing a bit of advance planning you can find many options for a great cruise vacation.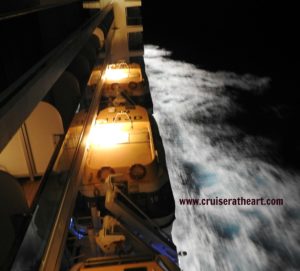 2. Do I dread the idea of spending more than a week at sea?
 If the answer is yes, then repositioning cruises across the Atlantic and Pacific Oceans are likely not going to be something you want to consider. While there are many activities and venues to keep you entertained on-board, some people do not want to feel trapped aboard for long periods.
On the other hand, if the idea of leisurely whiling away your days, sleeping late, ordering room service or going to the buffet or restaurant several times a day, watching a movie, and just relaxing interests you, repositioning cruises are great. They provide plenty of "chill time" when you can read a book, play board games, or participate in onboard activities like BINGO, trivia contests, or just lay around a pool for hours. Repositioning cruises also provide opportunities to meet people from around the world and develop friendships that can endure for the rest of your life. Another benefit of repositioning cruises is that they often stop at ports of call not typically visited by a lot of other ships. This means an opportunity to see places you may never have seen otherwise and to explore locations without having to be jostled around by large groups of other tourists.
3. Are long flights of ten or more hours something that seems intolerable to me? – 3 Things to Consider When Choosing Your Next Cruise
If you have medical issues or just do not want to sit for long periods, then most repositioning cruises are definitely not something you should try. While you may enjoy your cruise across the ocean and time you spend exploring ports of call on the way and at your final destination, there will usually be a long flight home. Often, this will involve layovers in one or more airports en route. Depending on where you live, there are some shorted repositioning cruises to consider. An experienced cruise advisor can provide information on these options.
While many other factors impact the type of cruise vacation that you have, considering the points above will help ensure that you choose a ship and itinerary cruise that you and your family or friends will enjoy.
For more information on maximizing your cruise experiences, check out The Complete Guide to Ocean Cruising: Everything You Need to Know for a Great Vacation.