5 Reasons You Should Take A Cruise
There are many reasons that people decide to climb aboard one of the huge floating cities of the seas known as cruise ships. Some love the carefree experience awaiting them, while others enjoy meeting new people from various backgrounds and cultures while enjoying all that a cruise has to offer. Still, other passengers simply enjoy traveling to a variety of new and interesting places as they glide silently across the vast oceans and seas of the world. We hope you enjoy reading about 5 Reasons You Should Take A Cruise by our blog – the Cruiser At Heart.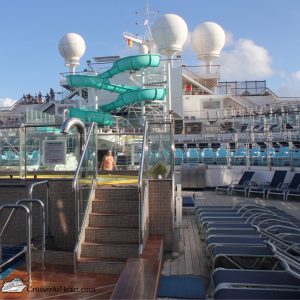 Look at cruising as a superior alternative to a one-stop "smile experience" where people go to a resort and lounge on the beach or visit a specific town or city for a week. There are few things more exciting than boarding an eloquently designed cruise ship and letting it take you on a relaxing adventure to whatever destination you have selected. Along the way, you meet interesting people, have many activities from which to choose onboard, and can choose from various options when you go ashore in several different locations. Besides, a ship is much more comfortable than dealing with airports and being jammed aboard an airliner to go somewhere. For example, if you have the time, are flexible, and want to travel across the Atlantic or the Pacific Ocean for a vacation, you could take a repositioning cruise rather than face the hassle of flying. Instead of dragging suitcases through airports, dealing with long security lines, getting on and off of a series of planes, sitting stationary for hours in a seat designed for various small people, and eating peanuts and dry pretzels — you can board a luxurious cruise ship. You then travel leisurely, are served great food all day, stop at interesting places en route, and have a staff of trained crew members takes care of you. A cruise can be as active or relaxing as you make it and for the price, you get a great bargain compared to air and land travel packages.
Here are five additional reasons that you may want to join millions of people who choose to set sail on a cruise ship each year.
Value is the first reason we have for why you should take a cruise vacation…
Cruise vacations are an excellent choice for the financial investment that you make. When comparing one to a traditional vacation, consider the fact that once onboard, your living quarters, most meals, activities, transportation, and entertainment are all included in the basic cruise fare. When broken down on a daily basis, you can often find fares from under $100 dollars per person per day. That depends on the ship, cabin selected, when you travel, itinerary, and other factors.
When you consider the cost and process of a traditional vacation, cruises provide greater overall value. That is because airfare, transportation between locations, hotel rates, high fees for parking while there, distance to travel between venues, driving to a variety of restaurants each day and their costs, the physical stress of hauling luggage from place to place, paying for fitness facility usage, and entertainment costs can all add up and take a financial and mental toll on you.
Cruiser At Heart blogs about 5 Reasons Why You Should Take A Cruise
Excitement is the next reason on why you should consider taking a cruise 
There is an internal excitement that grips you the first time you arrive at a cruise port to board one of the marvels of the seas that will carry you to places you have likely never been. As you arrive at the embarkation terminal and see one of the massive seagoing structures beside it, you cannot help but start to anticipate the wonders that await you. How did they build something so big? How can something so big stay afloat? What will it look like inside? What will I do onboard? Will I get bored? Will I get seasick? What will the ports of call be like? These are the types of questions many people have when they first start cruising. The response to these questions is that cruising is an amazing form of vacation. It will surpass your expectations and provide many wonderful memories if you effectively plan and prepare for the cruise. As you read through this book, you will find answers to these questions and more.
Comfort is another reason to consider going and taking a cruise vacation…
Cruise lines go to great expense to install and update the furnishings and décor aboard their ships frequently. They do so to create passenger-friendly environments and provide aesthetic beauty and comfort for a diverse passenger population. The public areas onboard are visually appealing, colorful, and tasteful, with plenty of comfortable places to meet, sit, and talk to fellow passengers. Cabins are also designed for efficiency and to provide amenities commonly available in a hotel room.
In a typical stateroom today, you find upscale bedding, a flat-screen TV, safe, telephone, refrigerator, hairdryer, closet, several mirrors, shower, dresser with drawer space, couches or chairs, small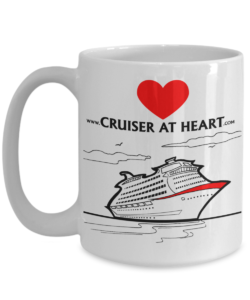 tables, and twin beds that can be joined together for a queen size. Interior cabins have no windows, although some newer ships (e.g. Royal Caribbean) provide floor to ceiling high definition virtual screens that have projected images from outside to give the illusion of a window. Smaller exterior cabins have round portholes looking out to the water. Oceanview cabins and promenade types (ones overlooking the interior park and shopping areas on some larger vessels) have windows. Balcony cabins have sliding glass doors. These amenities vary from one cruise line and ship to another and are based on the category of the stateroom that is booked. Always ask your cruise advisor to verify what your cabin will have before booking to make sure it will meet your needs and expectations. You would not want to show up expecting a specific feature and end up being disappointed on your cruise.
Some people pay more for a mini (junior) or full-sized suites that have all the amenities listed for staterooms and more. For example, suites have things such as separate sleeping areas with high-quality mattresses, pillows and bedding, dining areas, pianos, bars, multiple television screens and all the benefits you would get in a luxury hotel. Many also provide a private butler/valet who is on call for passenger needs and special requests. Check out our cruise cabin accessories page to make your cruise experience much more enjoyable. 
Food Options is a great reason to consider a cruise vacation!
One thing cruise passengers do not have to worry about is whether they will get hungry. Most ships offer some type of food 24-hours a day with chefs on-board who have been trained in some of the best culinary schools in the world. Cruise ships are a virtual utopia for those who enjoy trying different types of cuisine served at their table. Special requests for different food types (e.g. vegan, salt-free, Kosher, and gluten-free) in the main and specialty restaurant dining rooms are not a problem. Each ship has a culinary support staff ready to fulfill your requests.
Depending on the ship you choose, there are buffets, pizza parlors, ethnic food (e.g. Mexican, Indian, Japanese, Italian, and Chinese), hamburger and hot dog stands, and formal, informal and specialty restaurants. The alternative specialty restaurants charge an additional fee ranging from $5.00 -$75.00 per person, depending on the ship and type of food you prefer. In exchange for the extra charge, you can experience an atmosphere, food quality, preparation, and presentation that rival many of the finer restaurants around the world. These optional dining venues also provide impeccable service, a variety of select wines suggested by trained sommeliers, and other special touches you would expect from a high-quality eating establishment. Perfect for celebrating special occasions or just for a romantic interlude with a loved one, many passengers choose to eat at a specialty establishment at least once on a cruise. In addition to a dining room experience, you can also order room service from special menus provided in your cabin. This allows you to have a leisurely meal with loved ones or friends throughout the day. On some cruise line's room service is free, while on others there is a small fee for delivery and a charge for some types of food selected.
Entertainment – the suggestion for 5 Reasons You Should Take A Cruise 
There is a myriad of activities onboard many ships to keep passengers busy. Even so, cruise lines have a variety of entertainers traveling the seas to awe, inspire, and keep you captivated.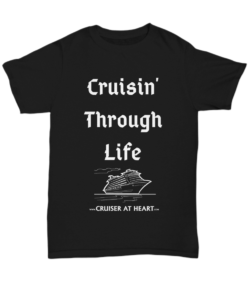 The scope of entertainment aboard many ships continues to expand each year as various cruise lines strive to beat their competition in attracting cruisers and gain customer loyalty. While many ships have their own staff of in-house entertainers who sing, dance, and perform, others have stretched the boundary of passenger entertainment. In recent years, some cruise lines have spent millions of dollars on contracts to provide Las Vegas and Broadway-quality shows (e.g. Grease, Blue Man Group, Jersey Boys, Frozen, Mamma Mia, West Side Story, and Cats). They regularly bring on a stream of professional acrobats, magicians, singers, dancers, ice skaters, comedians, and other such professionals to provide events, which appeal to the wide variety of cruise passengers. Some ships also have costumed cartoon characters wandering around to meet and entertain the children. In addition to Broadway-class shows, Royal Caribbean Cruises Lines has built what they term Aqua Theatres at the rear (aft) end of their gigantic Oasis-class ships. There, former Olympic athletes, world-class and national champions from across the globe, and other professional divers and acrobats participate in aquatic and comedy shows. Performers often dive from two 30-foot platforms during each performance. Keep in mind that this occurs as the ships are cruising across the oceans and seas.
These are just a few of the reasons that drive millions of passengers to board ships of various sizes and types each year. If you are looking for a fun-filled and memorable vacation, consider contacting a qualified cruise advisor in your area for more information. You can also do some research on the internet or call one of the popular cruise lines that you see advertised on television, in newspapers and magazines, or in many other places.
Thank you for reading this article – 5 Reasons You Should Take A Cruise by the Cruiser At Heart. We have numerous other Cruise Tips Articles, please click this link to read more cruise tips related articles now. Click here!