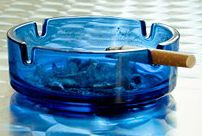 Did You Know Smoking Could Lead to Removal From Cruise Ship?
Things to know if you smoke on a Cruise Ship
Did You Know Smoking Could Lead to Removal From Cruise Ship? If you are a smoker and want to light up, think twice about where you do so on cruise ships. Here are a few things you need to know. Fires on board a ship can have deadly consequences. To protect passengers, crew, and cruise line property, and prevent potential disasters, all cruise lines have strict policies on what and where tobacco, electronic cigarettes, vaporizers can be used. Even though marijuana is legal in some parts of the world for medical and recreational uses, it is typically prohibited on cruise ships and will be confiscated by ship security. This applies even if a passenger has a medical certificate from a doctor. If you require medical marijuana, you should verify possession legality before booking a cruise.
Depending on the cruise line, ship, and cruise departure country, there are designated areas where smoking products other than marijuana can be used. Typically, there are designated smoking areas on exterior decks and in some casinos and designated clubs or bar areas on most ships. All ships ban smoking in cabins and on balconies and have financial and other penalties for those who violate non-smoking policies.
Did You Know Smoking Could Lead to Removal From Cruise Ship?
Carnival cruise line just upped the penalties in its policy and now fines violators who smoke on balconies $500.00. In addition, all passengers in the stateroom may be disembarked at the next port of call. In those instances, the passengers are responsible for all expenses related to housing, transportation home, and obtaining the required documentation needed for re-entry into their home country, if they do not have it. They also do not get a refund of their unused cruise fare and will be banned from cruising on Carnival in the future. These penalties are similar to those on other major cruise lines.
You can view a cruise line smoking policies by visiting its website. Here is a list of some of the most popular cruise companies…
Norwegian Cruise Lines – ncl.com
Royal Caribbean – royalcaribbean.com
Carnival Cruise – carnival.com
Viking Cruises – vikingcruises.com
Thank you for reading the "Did You Know Smoking Could Lead to Removal From Cruise Ship?" blog article. We hope it has helped smokers and family members of smokers get ready for their next big cruise vacation. Did you want some useful cruise vacation books to read – click here.