Cruising is coming back as millions of people anxiously await the opportunity to return to a form of travel that allows them to leisurely see the world. Thousands of passengers have already returned to a favorite travel pastime. This is due in part because cruise lines have adopted CDC voluntary COVID-19 guidelines to help ensure the safety of everyone onboard their ships.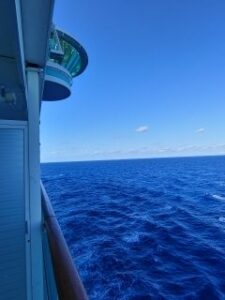 The U.S. Centers for Disease Control (CDC) issued new voluntary guidance for all foreign-flagged cruise ships operating in U.S. waters and issued a deadline for compliance. As of February 22, 2022, most cruise lines have adopted CDC voluntary COVID-19 guidelines.
To aid travel agents and passengers in their cruise planning, the CDC maintains a listing of operating cruise ships and their safety status. Cruise lines that develop their own safety procedures and opt out of those established by the CDC will be designated as Gray. That means the CDC has not reviewed or confirmed the ship's health and safety protocols. Therefore, the organization does not have information about precautions and interventions, such as mask use, crew testing, or vaccination status for travelers for those ships.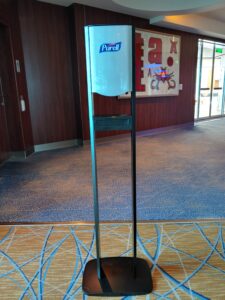 Several factors have led to a change in CDC guidelines. Cruise ships travel with crews who have a 100 percent vaccination rate. They are also tested multiple times during each week. All passengers eligible for vaccines must be fully vaccinated, including a booster shot, before they can board a ship. They must also take a COVID test within 48 hours of embarkation and present their vaccination card along with proof of a negative test during check-in. Additionally, passenger vaccination rates must be at least ninety-five percent or higher. Children under the age of five who are ineligible for vaccinations. Protocols initiated by the cruise lines also include enhanced screening of passengers during embarkation, ongoing ship sanitation, mask wearing onboard and on cruise sponsored excursions, physical distancing, and installation of enhanced ventilation filters. Anyone who tests positive for COVID-19 onboard and those who were within close contact of those people are immediately quarantined and monitored by medical professionals.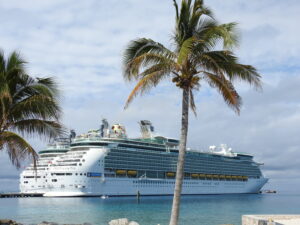 Now that more people have become vaccinated and received booster shots, COVID-19 seems to be declining. As a result, cruising is becoming popular once again as life starts to move back to normal. Cruise lines began reactivating ships in mid-2021 under strict guidelines from the CDC and are adding more ships and itineraries each month. Most companies are planning to be fully operational again by mid-2022 and are reporting record reservations for 2022. They are also seeing high demand for cruises sailing in 2023 and 2024.