Experienced cruisers have discovered numerous ways to save money on cruises. You can also reap these money saving benefits by conducting research and planning your vacation. This article will share some strategies for reducing costs and recouping some of the money you pay for a cruise.
Ocean cruising can be expensive if you do not know some of the tricks for reducing costs onboard and ashore. People who sail regularly often learn money-saving techniques that can be used to cut the cost of a cruise. They also know many ways to reduce the amount of money they spend during a cruise vacation and get onboard credits.
As the COVID-19 pandemic starts to slowly wind down, millions of people are anxious to get back out to sea on the amazing vessels owned by various cruise lines. Right now, there are amazing deals being offered by various cruise lines. Because the cruise industry lost billions of dollars in revenue by being sidelined due to COVID restrictions bargains are everywhere. People booking now can receive huge discounts and expanded incentives.
In addition to terrific travel savings, passengers who have started sailing again are finding that ships are sailing with significantly reduced onboard capacities. All of this makes the cruising experience much more enjoyable because passengers are not competing for onboard resources and amenities. They are also experiencing smaller groups on excursions and less congestion ashore. In addition, vendors at each port of call are anxious to restart their businesses and are more willing to give discounts and bargains on merchandise. All this adds up to the fact that now is one of the best times in recent memory to consider taking a cruise.
Ways to Save Money on Cruises
There are a variety of ways to save money on cruises and for reducing the cost of your cruise vacation. By researching online or speaking with an experienced cruise advisor, you can find numerous money-saving approaches to cruising.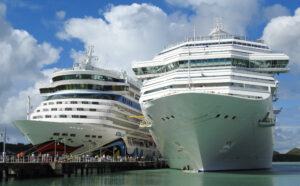 Book Now for Great Deals
Cruise lines started to activate some ships in various geographic regions around mid-2021. This happened once the Center for Disease Control (CDC) and the World Health Organization (WHO) began to relax pandemic safety guidelines and more people were vaccinated. At that point, many people who were anxious to return to cruising began to book vacations.
Cruising is slowly returning now that infection rates are going down in various regions of the world and people feel more comfortable being around others. Personally, I have taken three cruises in the past month and have four more scheduled in the coming three months. Even though I have underlying medical conditions I feel comfortable with the safety procedures in place for the cruise lines I have experienced (Royal Caribbean Cruise Line, Celebrity Cruise Line, and Princess Cruise Line).
I am also excited by the great bargains being offered by all cruise lines. For example, I have gotten very competitive fares and received incentives like free gratuities, drink packages, wi-fi, spa services, specialty restaurant discounts, and cabin upgrades on the cruises I've taken. On the Celebrity Reflection a week ago, I also received a present in my stateroom each night of the cruise (e.g., drink coasters, ballcap, embossed drinking glass, umbrella, carry bag, and commemorative folder with ship photo and letter from the captain and officers thanking me for cruising). Since that was the first cruise for the ship in over 600 days, the cruise line was providing these incentives as a way of thanking passengers for returning.
An additional benefit reduced onboard capacities has been exceptional service on my three cruises. Crew members have been readily available and anxious to meet passenger expectations. Every crew member and officer that I have met has put forth extra effort to make me feel welcome and exceed my requests. I cannot remember a better time to be onboard a ship.
Use an Experienced Cruise Advisor
In an age where virtually any information is available on the internet, there is still little substitute for an experienced expert when booking a cruise. That means using someone who has cruised. Ideally, the person you choose has sailed on the ship or class of ship that you plan to use and to the destinations you are considering. A cruise advisor's role is not to make decisions related to what cruise option is best for you, but to advise and offer information based on personal knowledge and experience. Together, you can determine what best suits your needs, wants, and expectations.
When you are ready to book your vacation, seek out a competent and reputable cruise advisor who specializes in cruises. Knowledgeable cruise agents are an excellent resource for effectively sorting through cumbersome booking details and providing valuable insights. They can save you a lot of time and money by booking air-sea packages through the cruise lines. This is because they are continually interacting with cruise lines, airlines, tour companies, hotels, insurance companies, and other related venues or travel-related suppliers.
Experienced cruise advisors can also help provide valuable first-hand information related to issues you might like clarified. These include pros and cons of different types of cruises, destinations, pricing structure, special needs, getting the most from your cruise experience, and what to expect in all phases of the booking and cruising process. Their knowledge of these subjects comes from having cruised to various destinations on various sizes and classes of ships with different cruise lines.
Cruise professionals understand how cruise lines do business, the internal operations onboard ships, itinerary options, and the process for booking various elements of a cruise. This background allows them to compare amenities and experience the products on which they advise their clients. They have been cruise line customers, so they can share their knowledge of what to expect when their clients have questions.
Some cruise advisors also offer a variety of other services, such as, airline and hotel reservations, tour organization, and special onboard event planning. This might include birthdays, weddings, class reunions, or other special celebrations.
Consider Alternate Onboard Accommodations
If you are traveling with a family or other group and are considering a suite, mini-suite, or family cabin for four passengers, consider other options. Based on the makeup of your group and how much time you plan to spend in your cabin, consider booking a balcony and an interior cabin across the hall, or possibly two adjoining balconies. You may find the cost for the two cabins lower than the larger accommodation. You get one more bathroom than some larger accommodations (e.g., mini-suite or suite) and more storage area. Occupants of the interior cabin could enjoy the balcony benefits without the added cost. These are just a few of the ways to save money on cruises
Book During Special Promotions
Cruise lines traditionally offer special promotions during holidays and other periods during the4 years. For example, Celebrity offered Black Friday rates in November 2021 with the 50% off the 2nd guest in a cabin, up to $300 to spend onboard, and up to $700 off airfare. Norwegian offered 790% off the 2nd guest, plus free open bar, specialty restaurants, excursions, wi-fi, extra guest, air for 2nd guest, and $250 spending onboard depending on length and date of cruise. They also offered a 2 for 1 deposit. Holland America offered drink package, wi-fi, gratuities, shore excursions, specialty dining, and $99 deposits as part of their promotion.
Cruise During Non-Peak Periods
You can save money and avoid huge crowds ashore if you have the flexibility to travel during non-peak period. Prices tend to go up during traditional vacation periods. Examples of this are when children are out of school for the summer, during Spring break, when workers take time off, Easter week, Thanksgiving, Christmas, and during New Year. These onslaughts generate money for the cruise lines and vendors in ports of call. They also result in large masses pf people in popular places like the Caribbean/Bahamas, Alaska, and the Mediterranean region. Much of this chaos occurs because more passengers require more ships. When numerous ships descend on a port and unload thousands of passengers, the quality of your cruise experience can suffer.
Ways to Get Money Back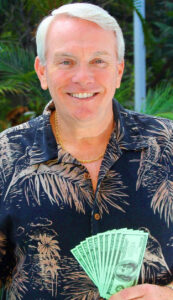 In addition to saving money when you book your cruises there are also ways to recoup money. The following are just a few of the ways that experienced cruisers accomplish that.
Request Discounts
Experienced cruisers and travel agents are often aware of cruise or travel discounts. These are often offered to:
Seniors (over age 55).
Active and retired military.
First responders.
Teachers.
In-state residents.
Past cruisers.
Such savings are sometimes not readily shared with the public. Neither are not easy to find on some cruise and travel websites. Always ask the cruise line or your agent about any offers available when booking.
Search Out Onboard Credits
Receiving an onboard credit (OBC) is like getting a gift card once you are onboard. You can use this "found money" for any onboard purchase (e.g., excursions, drink packages, retail items, wi-fi, specialty restaurants, or casino gambling). Such credits are designated as either refundable or non-refundable depending on why they are offered. Ask your cruise line or agent to explain to which category your credits fall and other ways to save money on cruises.
One way to receive a credit is to purchase stock in the major cruise lines. You can open free trading accounts with companies like Charles Schwab, TD Ameritrade, ETrade, and Merrill if you are not currently an active stock trader.
If you are a patient investor, right now might be a good time to consider investing money in cruise stocks. Historical high stock prices for the three largest cruise lines (Royal Caribbean, Carnival, and Norwegian) are at record lows at the end of 2021. These levels are because the cruise industry is still rebuilding itself and trying to recoup revenue loses. There are also are fewer cruisers compared to historic highs of more than 30 million in 2019. If share prices return to 2019 levels in the future, they offer an opportunity to generate some nice profits. There are always risks in the stock market. Seek counsel from a professional investment firm or do some extensive research online before investing.
In addition to the opportunity to make money on the stock, an additional payoff is onboard credits offered when you cruise. Once you own one hundred or more shares, you can request that the cruise line give you a shareholder's onboard credit. These requests are typically approved. Amounts vary from $50-$250 dollars depending on the length of the cruise.
Most cruise lines also offer other onboard credits as part of promotions and to active or retired military cruisers. Credits can be combined on a cruise. As an example, on my recent Princess cruise, I received:
$100 as a shareholder
$100 as a retired Marine
$30 as part of an advertising incentive for booking my voyage.
In effect, this money is like a cruise rebate. In addition to these OBCs I also received an additional courtesy credit during the cruise. This was due to a mix-up in pricing related to an onboard spa treatment. Always monitor your onboard account throughout the cruise. Take any discrepancy to the customer service desk as soon as you spot an issue. They have the authority to offer credits.
Book Your Next Cruise While Onboard
Experienced cruisers often visit the "Next Cruise Desk" onboard and book their next vacation on that cruise line. In doing so, they receive various promotions and discounts. Typical offerings include:
Reduced deposits.
OBCs.
Cabin upgrades.
Free amenities (e.g., drink package, wi-fi, specialty dining, or other onboard services).
By booking your next cruise onboard you lock in some great deals. You also often have the option of booking without selecting a specific cruise itinerary or date. In that instance, you have a specified period in which you must decide where and when you want to travel.
Cruises booked onboard can be transferred to a trusted travel agent once you get home. That allows them to receive a commission for the sale. It also provides you with an established partner who can monitor your booking and assist with other travel arrangements.
In some cases, your travel agent or their agency may also add their own OBC or incentives. They do this to reward your customer loyalty. In effect, they are thanking you for doing business with them. Often this is through a gift or sharing a portion of their commission to you.
Ask your travel agent about other ways to save money on cruises. This ban help reduce the cost of your travel and potentially provide incentives for cruising. One of these might be by booking your cruise, airline, and hotel as a package through the cruise line or a trusted travel agent.
For more ideas on ways to save money on a cruise vacation check out The Complete Guide to Ocean Cruising: Everything You Need to Know for a Great Vacation.