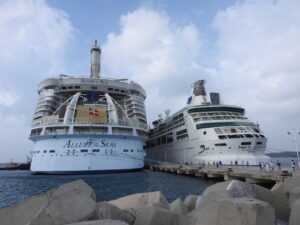 Cruise ships go out of their way to provide essential information to guests before and during cruises. They list information on their website and in documents you receive after booking. Once onboard you will receive onboard newsletters and materials and attend various passenger briefings throughout the cruise. Additionally, you will hear daily announcements over the speaker system and get presentations in the auditorium. However, there are at least six things that cruise lines do not tell passengers.
#1 The basic fare that you see in promotions is not what you pay

Like anything you buy, you should always remember the consumer warning of "buyer beware." Once you find an itinerary that interests you there are factors that add to the cost of a cruise. The initial fare you see on a cruise line or travel agent website is only the starting point. This is one of the six things that cruise lines do not tell passengers.
Items that add to that cost include:
Type and category of cabin you choose.
Date of your cruise.
Port expenses, fees, and taxes.
Prepaid gratuities (these range from $14.50 up per day, per person, based on the cruise line you select).
Travel insurance.
Expenditures can soar depending on options that you choose (e.g., spa treatments, excursions, wi-fi, or photography, dining, drink, and specialty restaurant packages). Add port parking, ground and air/train transportation, hotels, food, other related expenditures, and your final cruise cost can escalate your budget.
#2 Traveling on the newest ships will cost you more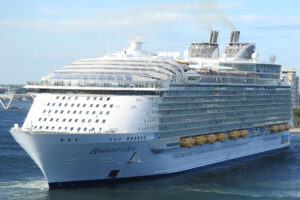 Do not let clever advertisements persuade you. Like newly introduced electronic gadgets that cost much more than older versions; the same holds true with cruise ships. All the major cruise lines have multiple ships on order. Each is adding newer features that competing vessels do not have. These innovations attract new customers and encourage people to book cruises. Unless you have already cruised the over two hundred ships that sail today, you may be just as impressed with the features that are on the older ones. They will be new and exciting to you. Cruisers on older or smaller ships that sail to less popular locations are cheaper. Even so, they provide an equally pleasurable experience. This is one of the six things that cruise lines do not tell passengers because they are trying to increase profit and recover the cost of building newer ships.
#3 You should your passport and credit card ashore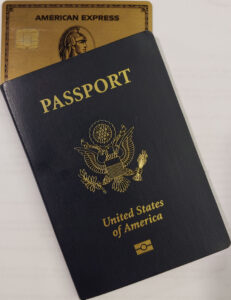 Before every port visit, passengers can attend briefings in the auditorium to hear important and valuable information before going ashore. During the presentations, you might learn about the history and culture of the location you will visit. Usually, travel or history experts familiar with the ports and venues you will visit give these briefings.
In other presentations, you will learn the arrival time and when you must be back onboard before the ship sails the next day. You will also receive information about ship sponsored excursions and when and where you must meet for them. Additionally, the presenter will remind you to take a photo identification card and your sea pass or medallion. The latter allows you to get off and on the ship.
Unfortunately, what you will not typically hear is that you should take your passport (or at least a printed image of the photo identification page) if you are visiting a foreign port. You should also carry a credit card with a large enough balance to cover any unforeseen situations. The reason that these two items are important is that if an unexpected incident occurs you will need both items. For example, if you must go to an emergency room or the local police detain you and do not make it back to the ship on time, the ship will leave you stranded. Without your passport and a credit card, you cannot book an international flight to catch up to the ship at the next port or get back home. You will then need to potentially pay for hotel, food, incidentals (e.g., personal items) and airfare.
If you go to a local hospital, you may have to pay for services you receive. You will then have to apply for reimbursement from your insurance company once you get home. Travel insurance is a great idea for anyone who cruises to help offset unexpected expenses. Imagine that you go parasailing, ziplining, diving, off road ATV riding, and have an accident while ashore. How will you pay for medical treatment without insurance? Considering these important points, this is one of the six things that cruise lines do not tell passengers that should probably change.
#4 Recommended port shopping venues pay a commission to the cruise lines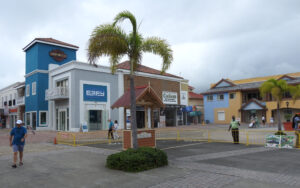 Foreign ports offer a wonderful opportunity to find and purchase unique local items, alcoholic beverages, and jewelry. Within authorized limits, you can purchase all these things and import them to your home country tax free.
Before going ashore, all the cruise lines offer shopping presentations to tell you what to expect ashore. They typically give away hats, scarves, clothing, and even jewelry to entice passengers to attend the briefings. While in the session you will receive a map of the port with specific stores highlighted. The cruise line has vetted these vendors and vouch for the quality and fairness of their prices. Often, recommended dealers will offer an incentive such as a free charm, sample of local rum or other beverage manufactured in the area, or a discount to coax you to stop by the store.
What the shopping representative onboard does not tell you is that the recommended stores pay a commission to the cruise line for sending passengers to them. Granted shopping at an establishment that has a relationship with the cruise line makes sense to a degree. The vendors depend on income from the cruise industry to survive so they are likely to be more honest with customers. Their arrangement gives them an advantage over dealers who do not pay to be an associate. Even so, you may want to browse a variety of stores selling comparable items instead of just making a beeline to one of the ones on the cruise line map.
If you plan to buy a high-end product like jewelry or photographic equipment, do online comparisons before cruising. This will provide a realistic idea its true value before shopping. Also, make sure to check the exchange rate online if you do not bring foreign currency with you. This will prevent you being a victim of an salesperson who quotes prices in local currency.
An additional guarantee against future problems with a purchased item is to use a credit card. Doing so, allows you to challenge problems with items purchased through your card  issuer. To save a bit of additional cost, use a credit card that does not charge foreign exchange fees.
Using a debit card is not good idea in foreign countries because there is no protection against loss with them. Additionally, you risk your card number being compromised by an unscrupulous person who then has access to the funds in your bank account.
Another point to consider with using a debit card is that you run the risk of overspending your budget because of conversion rates. That could result in insufficient funds in your bank account for household expenses when you get home.
#5 You can get cash for your onboard credits
Shipboard or onboard credits (OBC) OBC come in two forms – refundable and non-refundable. You can use this "free money" to pay for purchases before your sail date or once onboard (e.g., excursions, spa treatments, wi-fi, dining, photography, specialty restaurants, onboard retail purchases, or drink packages). You cannot use it for medical charges onboard.
Refundable OBC
Travel agencies might give refundable credits as an incentive for using their services. In Sometimes, they return part of their cruise line commission to you as a way of being more competitive with other agencies. Friends and family members can also contact the cruise line or your travel agent and buy credits for you as a gift.
Cruise line branded credit cards might also allow you to cash out earned points as an onboard credit. You might also receive a credit while aboard the ship because of a problem with your cabin, delay in embarkation, or other service breakdown. Cruise lines may give these credits as a means of showing goodwill. For that reason, make sure to let the guest services staff or supervisor know when you have a problem during your cruise.
Non-refundable OBC
The cruise lines often give non-refundable credits as an incentive for booking a cruise during a promotion they offer. They may also provide a credit if the fare for your cruise goes down after you have made final payment. You will forfeit any amount that you do not use by the end of the cruise.

Check with your cruise line to see if they allow you to use onboard credits for gambling. If they do, you can get cash for your OBC. You can do so by logging onto a slot machine, going to the account area on the machine, and selecting "Account," then "Transfer." Once the money shows on the machine hit the "Collect/Cash Out" button to retrieve a ticket showing your balance. You can then take this to the cashier or ticket cashing machine, depending on the system the ship uses, to get your money.
#6 You can avoid onboard ATM fees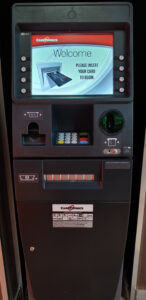 While most onboard expenditures show up on your ship account, you might want to have cash in hand for other circumstances. This is because there are times when you want to be able to give an extra tip to a crew member for exceptional service. You might also want to have cash for expenditures when you are ashore.
To get cash from a cruise ship ATM, you pay a fee of $5.00 or more each time you use the machine. While some banks reimburse this fee (e.g., USAA) others do not.
On ships with casinos, you can avoid these ATM fees by going to a slot machine, opening your account as mentioned earlier, and transferring money to you onboard account. You can then cash out the ticket from the machine to get cash. In effect, you are transferring the money to your credit card on file with the cruise line. Obviously, if you are not paying off your credit card balance monthly, this will incur an interest fee. Weigh the savings from the ATM against that fee before using this method.
An example of why having cash is useful occurs when you visit a bar on the ship. If you did not purchase a drink package or drinks are part of your fare you pay an automatic gratuity on bar purchases. This ranges from fifteen to eighteen percent on most ships. If you are a cruise line loyalty member, you may receive free drinks onboard. In such instances cruise lines pay these bar gratuities, but others do not. Thus, the bar tender might get nothing for providing service. In such instances, you may want to tip a dollar or so depending on the level of service.
Another instance when cash will be useful comes at the end of a cruise. Most cruise lines are now requiring pre-payment of gratuities. These funds are given to behind-the-scenes crew members (e.g., buffet and dining room staff, laundry workers, maintenance crew and others). Having cash allows you to give an extra tip to crew members who provided excellent service and went out of their way to make your cruise memorable. For example, your cabin attendant, waiter, head, waiter, or assistant waiter. These hard working and efficient employees always appreciate the additional cash. This is especially important as cruising returns from the pandemic and ship capacities are lower. Fewer passengers mean less money from gratuities on which crew members depend to support their families.
As you cruise more, you will learn about other things that are not common knowledge for experienced cruisers. As the saying goes, "knowledge is power." In addition to the six things that cruise lines do not tell passengers in this article, you can save money, time, and frustration on future cruises by doing more research. For additional information and tips on cruising, check out The Complete Guide to Ocean Cruising: Everything You Need to Know for a Great Vacation.