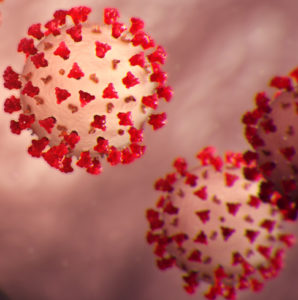 Here are a few excellent lessons Cruise Passengers Can Learn from the Coronavirus Pandemic
There are many lessons that cruise passengers can learn from the coronavirus pandemic. The four in this article relate to proper planning. These points are important to cruisers but are often ignored for a variety of reasons. Because the coronavirus is an unprecedented event in the world's history and spread so quickly, there are a lot of new "believers" in the importance of planning effectively for any international trip.
The virus started in China and spread to cause unimaginable pain and suffering to populations and economies worldwide. Like SARS, Ebola, and other mass epidemics, it will leave indelible negative memories etched in the minds of millions of people. This is especially true for those who were personally affected. Still, after its eventual demise, life will get back to what may be a new state of normalcy. At that point, you and your friends and family might once again want to embrace international cruise travel to escape the bad memories.
To help you prepare for that transition, I want to share four of the most important lessons cruise passengers can learn from the coronavirus pandemic. Heeding these lessons can save you a lot of money and heartache in the future when you book a cruise. The last one might even save your life.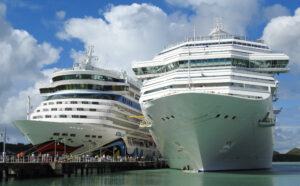 Lesson 1 – Use a Knowledgeable, Experienced Cruise Agent
It is relatively easy for virtually anyone to register and become a travel agent. Many agents work alone and part-time from their home while others work for cruise lines, large travel agencies, or affiliate-type travel organizations. Some often get into the business because of the discounts and other travel benefits for which they then qualify. While they may have traveled and cruised before, their expertise and knowledge as an agent may be limited. If you are working with an agent to book a cruise, check consumer review sites online to see what prior passengers have to say about their cruises before choosing a company.
To avoid problems later, I suggest that you ask friends and family members who have used agents for references. Also, do online searches to check customer feedback before selecting a local agent. Inquire about their cruise-specific and travel industry knowledge. Additionally, ask what certifications they have from national certifying agencies. The premier agency is the Cruise Line International Association (CLIA). Failing to effectively screen an agent or agency may result in getting someone who does not know all the little travel and cruise industry nuances. This can cost you later in many ways. Since you are thinking of investing your hard-earned money on a trip, you likely want to get the best possible value and service.
Once you have done your due diligence and found the right agent/agency for you, they can be an invaluable asset. Examples of how trusted agents help clients in situations like the coronavirus pandemic include:
Providing guidance through every step of the cruise process and helping deal with issues that arise.
Getting advance information from the cruise lines, airlines and other sources before the general public sees it.
Having inside contacts and knowing how to cut through long wait times to advocate for their clients in a timely manner. This helps them request early cancellations and refunds or credits being offered by travel providers. It also prevents customers from having to spend hours on hold and getting transferred from one department to another to resolve issues.
Understanding how the cruise lines, airlines, hotels, and other travel-related companies operate. This puts them in a better position to make sure that they look after a client's best interests by knowing what questions to ask.
Keep in mind that while you are considering which agent to use bigger may not always be better. Organizations with large call service centers may mean that you do not always get to speak to the same agent each time you call. This is where working with a dedicated agent is useful. They get to know you as a person and your preferences related to cruise lines, type and size of ships, onboard activities, ports of call, cabin location, and other travel elements.
Lesson 2 – Check Cancellation Policies
If you have ever taken time to look at the long, arduous contracts that the cruise and airlines pay their lawyers to write, you know that they often make no sense to the average person. That is often by design. For within all the included if, and, and wherefore paragraphs there are many very important items related to customer rights and responsibilities. Additionally, all the instances of when the cruise line can make changes to your cruise are outlined in detail.
I would wager that many of you reading this article who have previously cruised or flown, did not read your contracts from front-to-end. Some of you who had cruises and flights booked before the coronavirus pandemic likely now wish that you had read your contracts. As you have seen in the news, cruise lines, airlines, hotels, and other travel businesses have taken a variety of approaches related to allowing customers to reschedule or receive refunds and credits.
Cruise Passengers Can Learn from the Coronavirus Pandemic
Most of the cruise lines have been very good about modifying their policy on how many days before your cruise you could cancel and get a refund. Many are also offering the option of either a refund or an enhanced future cruise and onboard credit certificate. For example, Royal Caribbean offered affected passengers 125% cruise credit, plus 125% credit for purchases of onboard services on future cruises, good through December 31, 2021. If a passenger books a new cruise that was less expensive than their original one, do not lose any difference. Instead, they receive a second certificate worth the difference if used before the same date in 2021.
On the other hand, some airlines have been very stingy. Many have waived their cancellation fees on nonrefundable tickets, but they make getting a refund of fares virtually impossible. Federal law in the United States requires airlines to refund money on flights cancelled by the airline. However, if a customer cancels before a flight is removed from the airline's schedule, he or she is likely going to receive a very restrictive credit instead of a refund.
In many instances, airlines offer a certificate toward a future flight. The caveat might be that a flight must be completed within one year from the date that the original ticket was purchased. For example, if a ticket was bought in August 2019, for a flight in April 2020, the customer must use the entire credit amount before August 31, 2020. If unable to do so, or the rebooked flight chosen is cheaper than the credit available, the customer basically loses any unused credit.
If you are a gambler, there is a potential way to circumvent the airline policy. As I mentioned earlier, if a flight is cancelled by the airlines, they must refund your money. So, it gets down to a game of "chicken" to see who flinches and gives in first. Do you take the credit they offer, or do you wait to see if they cancel your flight from their roster? This is one of those situations where working with an experienced travel agent is a blessing. They know the rules and policies. In addition, they get advance notices of cruise and airline changes. They also know shortcuts to get through long waits on the telephone with the airline. If any case, they spend hours on the phone instead of you doing so.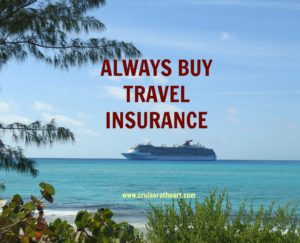 Lesson 3 – ALWAYS Buy Travel Insurance
Future cruise passengers can learn from the coronavirus pandemic related to the value of travel insurance. Many people who did not buy travel insurance before their cruise are now wishing they did. Some did not buy the right type of insurance. After returning to shore, they had to deal with many financial repercussions of having expenses that they did not anticipate.
Travel insurance is an added expense to your trip. However, having it can save you a lot of money and headache when something like the coronavirus or a personal issue arises to prevent your traveling. While you may never use the policy benefits for your vacation, it comes down to peace of mind and covering that "what if" factor should something go wrong. The bottom line is can you afford to, and do you want to, pay expenses loss or unexpected additional costs that occur because of an incident out of pocket?
Various companies charge different prices for similar coverage. Just be sure of what you are and are not getting for your money. Do not accept the cheapest policy without making sure it covers all possible contingencies in your case. For example, will you be parasailing, jet skiing, rock climbing or participating in other potentially dangerous activities? If so, make sure they cover you in the event of injury or death. Otherwise, you may end up with exorbitant medical and transportation costs to pay on your own.
Things to know before you buy a policy
Before you agree to purchase a policy, ask if you have a free period to review and cancel if you disagree. he most important point related to insurance is to read the policy immediately after you receive it. If you have questions, call the insurance representative and have them explain in terms that help you understand. Unlike tangible property purchases and other sales, you do not have a "buyer's remorse" period to cancel your purchase under the Federal Trade Commission (FTC) protections.
Another point to consider is that credit card companies typically provide some degree of insurance protection if you use their card to book some travel-related services. Check with them to ensure you are not duplicating coverage before you buy an additional policy. Most people forget all about such card benefits because they never use them. Related to this, remember that as a way of reducing payments, insurance policies (credit card and travel) may have a clause in them stating that their coverage is supplemental to other policies you have in effect. In other words, they do not have to pay if you have another policy that will be paying you for the same type of incident. If the first policy does not cover all expenses incurred, the second policy should kick in, but make sure of that before you pay money for an additional policy.
If you are going to buy cruise insurance, you can do so from the cruise line or through a third-party company. Both options have pros and cons. The following points are provided as general information to stimulate thinking and may not apply to all travel providers. Each company sets its own policies and may provide different benefits and restrictions. Any specific questions you have should be directed to a certified insurance agent in your state or through the cruise line you are considering.
Cruise line policy vs. third-party policy pros:
If you buy their policy and a flight through the cruise line, any airline delay that causes you to miss your ship, your departure is covered. The cruise line will handle the process and expense of getting you to the first port to catch up to your ship.
Convenience – you can purchase both your cruise and travel insurance at the same time. Whether you make the decision to buy the cruise line policy or go with a third-party plan, do so as soon after booking as possible. That way, if something happens and you cannot travel, you can access the plan benefits. If you wait very long after you book, you might be denied certain coverage. Your cruise line representative or cruise agent can explain all this to you before you book.
Unlike third-party insurance, cruise policies are priced based on cruise fare cost and not the passenger's age.
"Cancel for any reason" is generally included in your cruise policy. However, you should read the policy details for any exclusions. You may get less than 100% of your fare under certain circumstances. An example of "any reason" could be a work or a personal issue that arises and you decide not to go on the cruise.
Cruise line policy vs. third-party policy cons:
When you buy a cruise line policy but do not book your airfare through their affiliated travel service and then cancel the flight, the policy does not usually cover the expense. You then default to the airline's contract policy. If you used a credit card to purchase the ticket, there may be insurance coverage through it. Check with the card-issuing company.
Cruise line travel agents are not certified insurance agents. Any questions you have about a policy you are considering or have purchased will be referred to their insurance carrier.
You may or may not get the same agent on the line each time you call with an insurance question or need to file a claim.
You may get a partial refund in the form of a future cruise credit instead of cash. The period of use for the certificate may be limited to one year.
If you book pre- or post-cruise hotel or airlines independently or have other costs related to delays or illness, the policy will not cover your expenses.
Pre-existing conditions are usually excluded.
If the cruise line goes bankrupt, you will not receive a refund.
Emergency medical expenses are covered but usually at a lower level than through a third-party policy.
A final note on insurance. Do not confuse travel insurance with trip cancellation or trip protection. The latter is an add on offered by travel companies (e.g. Orbitz) which may allow you to cancel your trip without paying a fee and may provide a partial refund or credit toward a future trip. Insurance is a product that is underwritten by an insurance company and regulated by state agencies. They pay you for actual costs and expenses incurred due to trip interruption or cancellation based on policy stipulations.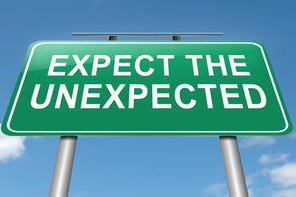 Lesson 4 – Plan for the Unexpected
As someone who has been quarantined in my cabin for 2 days when I developed bronchitis crossing the Atlantic Ocean, I can tell you it was not fun. Cruise lines automatically quarantine sick patients and monitor them to ensure they are not infected with norovirus or some other infectious disease. In my case, both of my visits to the medical unit cost around $162.00 each and I had to pay for my prescriptions onboard. Since insurance is not accepted on board, I had to pay in advance and seek reimbursement through my travel policy once I returned home. Because I could not leave my stateroom, the medical unit arranged to have my meals delivered to the cabin.
While nobody wants to think that something will go wrong on their dream cruise vacation, it can happen. If you followed the news in the past, you have probably seen instances of people stranded on ships because of mechanical issues, accidents, and infection breakouts. You have likely also heard of passengers who were hurt or killed onboard a ship or in a port of call. For this reason, every ship has a medical unit with a doctor and medical staff and a morgue onboard. Annually, there are many instances when people with major medical issues must be evacuated from a ship via helicopter. Obviously, these events happen every day in towns across the globe. However, when they happen on an ocean cruise ship, they can present unique challenges.
Imagine if you became seriously ill or died on a cruise and medical extraction was required. In such instances, you can expect to pay between 50,000-$100,000 depending on the situation and where you are in the world when the incident occurs. In those situations, you must arrange payment in advance for these extractions and any necessary local hospitalizations. You and your family would also be evacuated to the nearest country and would have to deal with all the logistics and expenses involved with such repositioning. This is another reason to have travel insurance. Insurance company representatives and the U.S. Embassy or Consulate in the country in question would provide whatever assistance they could.
Cruise Passengers Can Learn from the Coronavirus Pandemic
Obviously, the latter example is extreme, but it does happen. Let's got back to a situation where you are quarantined in your cabin because of a gastrointestinal illness onboard or because you became ill. The number of programs offered on cruise televisions is very limited and reception is often interrupted depending on ship location. Some ships provide movies while others do not. Even those who provide movies often replay the same ones throughout a longer cruise. So, what do you do? If you plan appropriately for your cruise, you will have books, magazines, playing cards, a jigsaw puzzle, and a board game in your luggage or on your tablet or other electronic devices. Doing this can reduce the boredom of being locked away in a small space.
One very important thing to consider when planning is necessary medications that you will need. Take along standard cold medications on any cruise in case you or someone in your party develops symptoms. They are likely cheaper at home than on ship or in a port and you ensure you get a brand you know and trust. Additionally, take at least enough prescription medications to last two weeks beyond your scheduled return date. Based on what we have seen during the coronavirus pandemic, passengers were stranded even longer. For that reason, taking an additional month's supply is probably more prudent.
If you have a critical medical issue which potentially makes you vulnerable to infections, check with your doctor and get antibiotics or other pre-emptive medications. In crisis situations where many cruise ship passengers become ill, the medical unit may not stock enough drugs for all contingencies. During the coronavirus pandemic, there were passengers requiring medicines for critical medical conditions who ran out and could not get them onboard.
Thank you for reading this blog article
As I talk about in my book on cruising, you should leave medicines in their original bottles. Having the bottle helps prove that the drugs comply with local laws if you must leave the ship in a foreign port due to an emergency or unexpected event. Some legal medicine ingredients from the U.S. are illegal in other countries, including some over the counter drugs. Also take along a printed copy of your prescriptions so that they can possibly be refilled at a local pharmacy if necessary.
Cruising is an amazing and easy way to travel and see the world at your leisure. Hopefully, once the trauma of the pandemic is a memory, you will consider taking a trip on the beautifully appointed and well-staffed floating marvels of the sea. Obviously, like air, train, and ground transportation, there are potential risks in traveling the world. Every person must assess their own situation and decide what is best for them and their families. Still, allowing fear of the unknown to limit your opportunities will lead to many missed opportunities. Enjoy joy life and experience the wonder of seeing amazing sights and meeting interesting people worldwide through cruising.
Hopefully, you will consider these four lessons that cruise passengers can learn from the coronavirus pandemic when you decide to cruise again. When you are ready to cruise again, check out the definitive reference on ocean cruising – The Complete Guide to Ocean Cruising: Everything You Need to Know for a Great Vacation.  It has thousands of proven tips and ideas to save you money and stress throughout the entire process of researching, booking and taking a cruise.
I hope to see you on a cruise in the future.