10 Staterooms You Should Avoid When Booking A Cruise
Stateroom Locations really matter on a Cruise – here are 10 that you should avoid if at all possible!
Whether you are new to cruising or have been there before, you should pay attention to the category and location of the cabin that you plan to book. On any given cruise ship, there are multiple categories in different cabin types (e.g. interior, oceanview, or balcony). By taking time to examine the cruise line catalog or website, you can identify a category that you feel will best suit your needs, wants, expectations, and budget. Once you have selected one that you feel will help make your cruise more enjoyable, take a close look at the deck plans for the ship on which you will be sailing. Depending on your itinerary, the side of the ship you are on facing forward on the ship might matter. For example, the times when the side of the ship might be important to you may depend on your itinerary. For example, if you are cruising one-way on an Alaska cruise headed either north or south. If you are sailing north or west, the port (left) side will afford lovely sunset views. If the ship is going south or east, the port side will allow you to see the sunrise. For opposite views, choose a starboard cabin.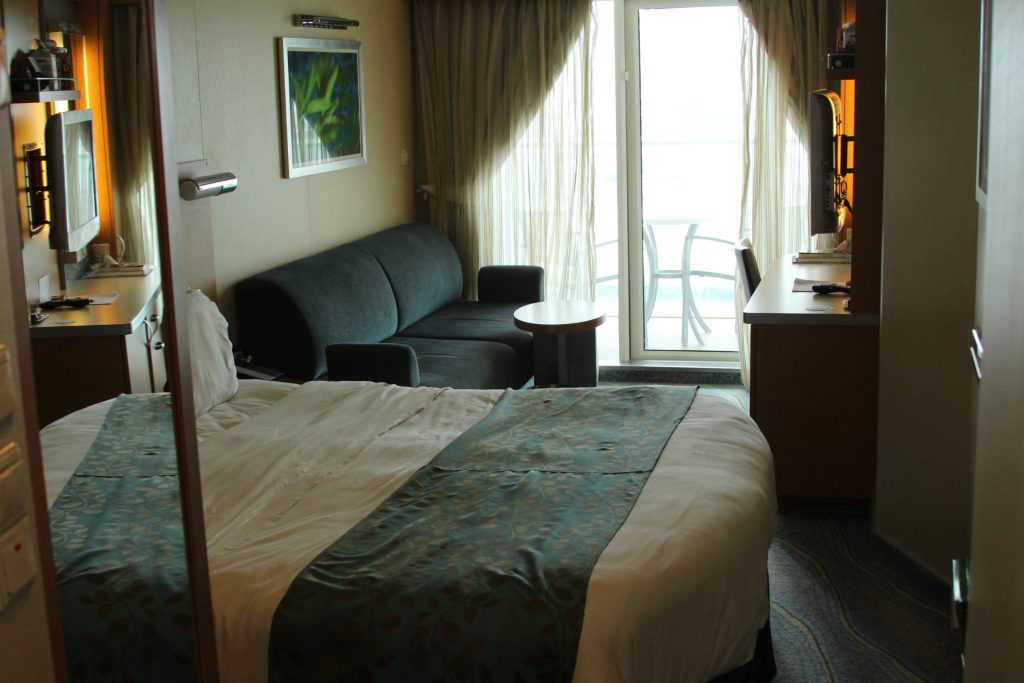 So what are the Top 10 Staterooms you need to avoid at all costs if you are looking to go on a cruise this year?
Other than which side of the ship you are on, there are at least 10 factors that can turn your blissful, enjoyable cruise into a distasteful experience. These include:
The location of the Stateroom Cabin is #1 on our list…
Staterooms' locations are identified as being forward (front), mid-ship, or aft (rear). If you are prone to motion sickness, you should probably seek a cabin in the mid-ship section because it will be more stable in rough waters. Similarly, look for something that is on the lower decks that are closer to the water level, for the same reason.
The location of the Stateroom vs. where the Pool Deck Areas coming in at #2 on our list…
As you might imagine, the pools aboard ships are very popular areas with high concentrations of passengers early in the morning until the evening. Many cruise ships have bands playing on the pool decks, pool and other games and competitions, and adjacent bars. Pool deck furniture is constantly being dragged around as people congregate. For these reasons, steering away from cabins below and above these areas is a good idea.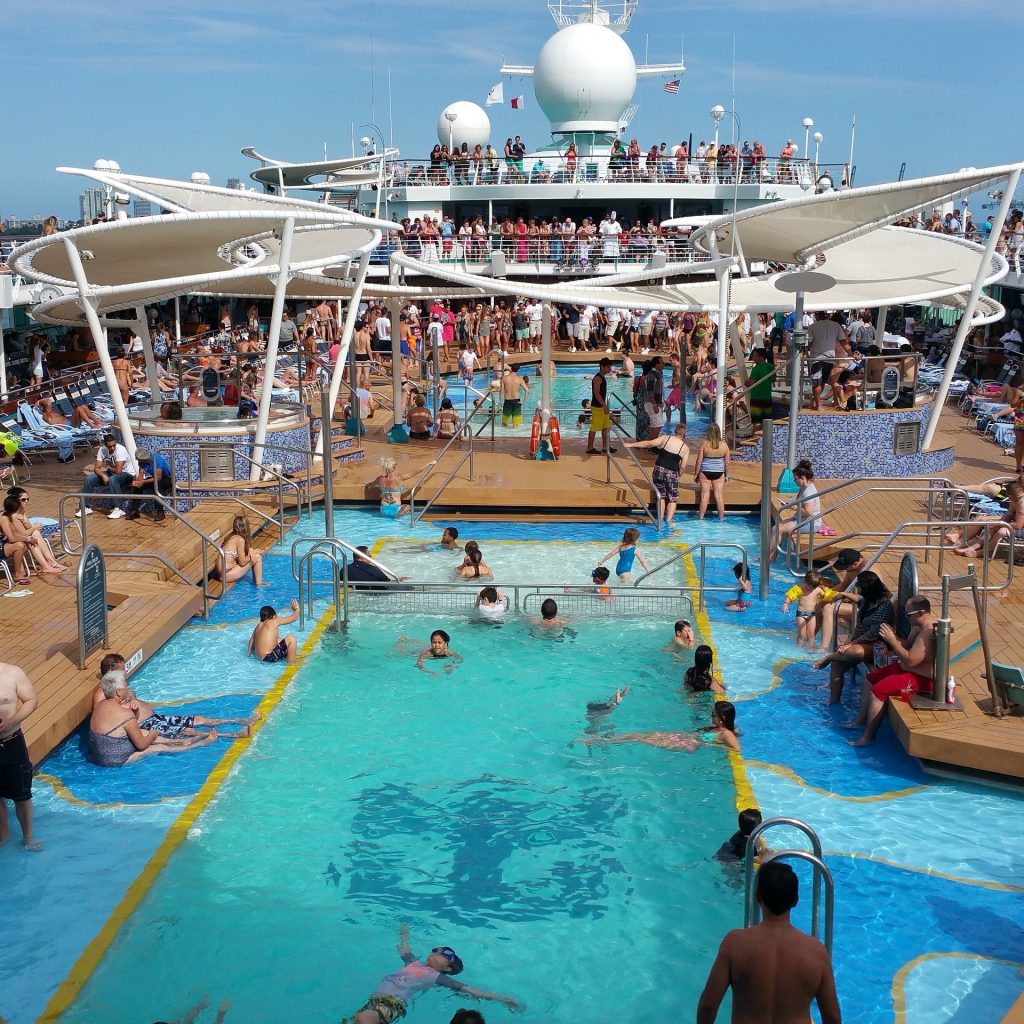 Elevators are #3 on our list of Stateroom Locations  You Need Avoid…
Throughout the day and into the late hours, elevators are in constant use. Look for a cabin that is near but not immediately adjacent to elevator entry areas and shafts unless you do not mind voices, alert bells, and the constant churning of machinery.
Entertainment Venues is #4 on our list…
If your goal is a peaceful, relaxing, and quiet vacation, identify the location of entertainment venues onboard and make sure your cabin is neither above nor below them. Keep in mind that the ship is made of metal with little noise-reducing insulation. Any sounds from music or moving furniture emulating from bars, lounges, theaters, or other entertainment spaces will likely be transmitted to your cabin.
Lifeboat Areas is #5 on our list…
While you want to be near a lifeboat in case of an emergency, you may not want one fully or partially blocking the view you were hoping for in an ocean view cabin. Check the ship deck plan carefully or consult your travel agent to ensure that you do not encounter this problem. If all you care about is getting light into your cabin during the day because you are claustrophobic, you can sometimes actually save a good bit of money by accepting a cabin with an obstructed view. Sunlight gets in, but you may not have a view other than the side of the lifeboat.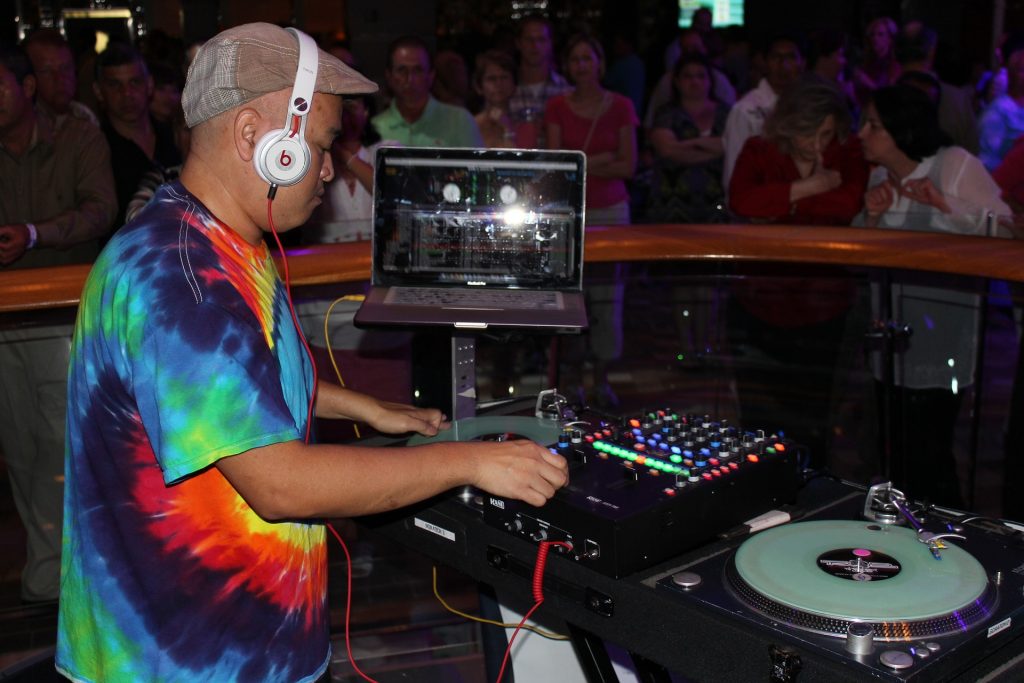 High Pedestrian Traffic Areas is #6…
Similar to the entertainment areas, spaces, where there is a lot of motion as passengers move about the ship, will likely cause noise problems.
Examples of this are the atrium area where Guest Services, Shore Excursion Desk, and other passenger service areas are located. Additionally, above, below, or near restaurants will typically lead to voices and walking noises.
Service Entry Doors come in at #7…
Other areas that lead to high traffic throughout the day and night are service and crew entry doorways through which the cruise employees come and go regularly.
Shopping Venues come in at #8…
If your ship has an area dedicated to commerce (e.g. liquor, jewelry, photo gallery, clothing, or other products), there will be a lot of foot traffic as people explore these areas looking for great deals while the shops are open.
If your cruise plans include quiet time in your stateroom during the day, you should look for a cabin that is not above or below these areas. But, this comes in at #8 because sometimes people enjoy 'people watching' during their vacation. So – who knows maybe you like people watching too.
Forward and Aft Cabins are coming in at #9…
While these cabins might provide romantic sea views, they are also near the engine, anchor, ship propulsion and stabilizer systems. These can be very noisy when in operation.
Fitness Center Area round out the top 10 locations to avoid when booking a stateroom for your next cruise… 
Another high traffic area with moving equipment and noise is the fitness center and adjacent areas. Often spas and running/walking tracks are nearby. All of this creates movement and potential noise issues.
Many things can affect the amount of pleasure that you get from a cruise. By taking the time to adequately plan and consulting an experienced and knowledgeable cruise agent, you minimize the chances that something will negatively impact your well-earned vacation.
About Cruiser at Heart – Bob Lucas, Your Cruise Blogger
Cruiser At Heart was created and is managed by Robert (Bob) W. Lucas,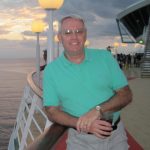 who is passionate about cruising, world travel, meeting people, and sharing information with others. He has visited, lived, and worked in over 50 countries on four continents. He and his wife, MJ, took their first cruise in 1994 and have not stopped since. He shares his travel experiences about the wonderful people and cultures he has experienced, along with tips for maximizing a cruise vacation.
When not cruising, Bob is the President at Robert W. Lucas Enterprises the parent company of Success Skills Press. He is an internationally-known, award-winning author of thirty-nine books, compilations, and video training guides, and has published hundreds of articles on a variety of workplace performance, self-help, and reference topics. His latest book The Complete Guide to Ocean Cruising: Everything You Need to Know for a Great Vacation. During his career as a human resource development professional for over 4 decades, he shared his adult learning and business expertise with thousands of people from around the world. Bob has been listed in Who's Who in the World, Who's Who in America, and Who's Who in the South and Southeast numerous times.